Baseus Lite Series SD/TF memory card reader, USB, gray
Specifications:
Manufacturer: Baseus
Model: WKQX060013
Speed: Up to 104 MB/s
Supported cards: SD, TF
Supported capacity: 2 TB
Interface: USB
Compatible systems: Windows, iOS, Linux, Vista
Dimensions: 76 x 11 x 22 mm
Weight: Approximately16 g
Color: Gray
Baseus SD/TF memory card reader, USB
Manage your files in a fast and convenient way. The Baseus memory card reader, which is equipped with a USB interface and supports SD and TF cards, will help you. The accessory is distinguished by speeds of up to 104 MB/s, and the supported capacity is 2 TB. Its advantages also include a robust design, compact size and wide system compatibility.

Well designed
The reader allows simultaneous operation of SD and TF cards, and a practical light indicator informs about its operation status. The accessory also features surge protection, and offers USB interface. The reader is compatible with Windows, iOS, Linux and Vista.

Convenient operation
The Baseus memory card reader has a USB3.0 interface and guarantees fast data transfer, so you can send the files you need in no time - the maximum speed is up to 104 MB/s. High capacity is also an advantage, as the reader supports memory cards with a maximum capacity of 2 TB.

Many applications
The plug&play function means that you don't have to waste time on complicated configurations - just connect the reader to the device of your choice and manage your files. In this way you will enable you to conveniently transfer your vacation photos or transfer necessary documents at work. Another advantage is a special light indicator, which informs you about the reader's working status.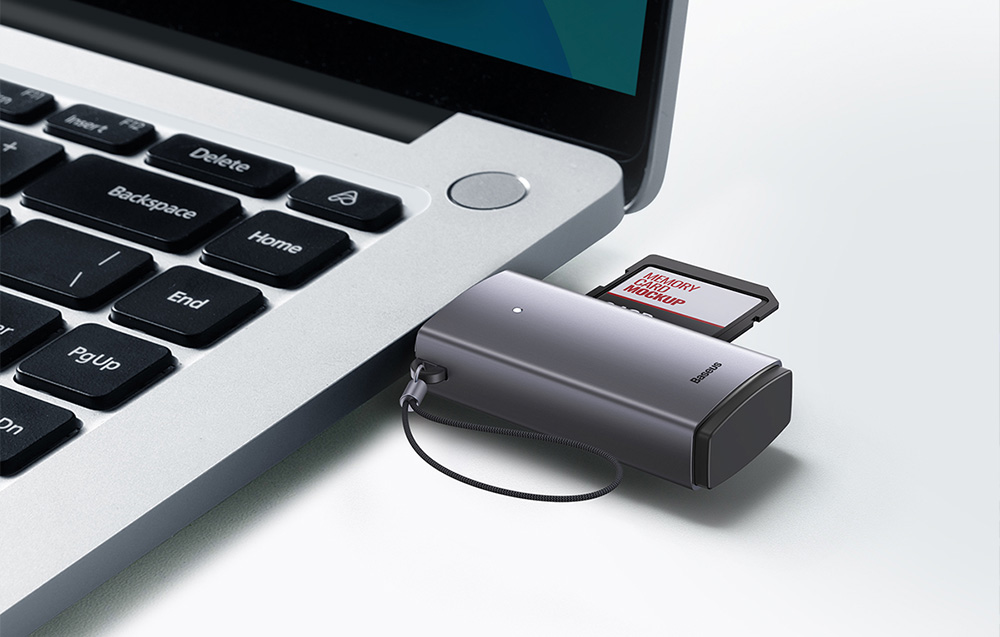 Customers who bought this product also bought:
Customers who bought this product also bought:
5 other products in the same category: